Well, I'm officially in one of the most beautiful places ever, about a 45 minute drive from my 50k this weekend :) My family and I are all settled into the condo that we'll be staying in this week and are enjoying ourselves, planning lots of fun activities that hopefully won't get in the way of my taper too much!
Today we went kayaking for an hour and a half or so from California to Nevada and back! Sounds sort of impressive....it's always fun to go across that state line :D. I've already finished one book (
Resurrection
by Tucker Malarkey- a book about the discovery of the gnostic gospels. Pretty good, but a little slow!) Now I'm reading
Water for Elephants
by Sara Gruen, which I'm liking so far. I'm envisioning lots of reading this week!
We have hikes planned and potentially some running as well, though with all the other activity we usually do up here, I'm thinking that perhaps running might be a bit too much. I'll probably do a few miles wednesday maybe but we'll see. At this point it's all about preserving my fitness, right?
I can't believe after everything, the race is almost here, in less than 5 days. It seems unbelievable! I'll probably be freaking out a bit more later this week, but for now there's just and underlying hum of nervousness around me. The first hurdle I've faced is that my optomologist accidently canceled the order for my left contacts, meaning that I recieved a box for just my right eye! They've promised to overnight the other pairs, and hopefully I'll recieve them soon, but I couldn't help but think it was a bad omen. I don't believe in that stuff though, right? Anyways, it sounds like I will be able to see for the race after all, pending on the success of the mail delivery system up here in Tahoe. Ironic that of all the places to have blurry eyesight, it has to be in a place that we're visiting in a large part just to eye it's beautiful vistas.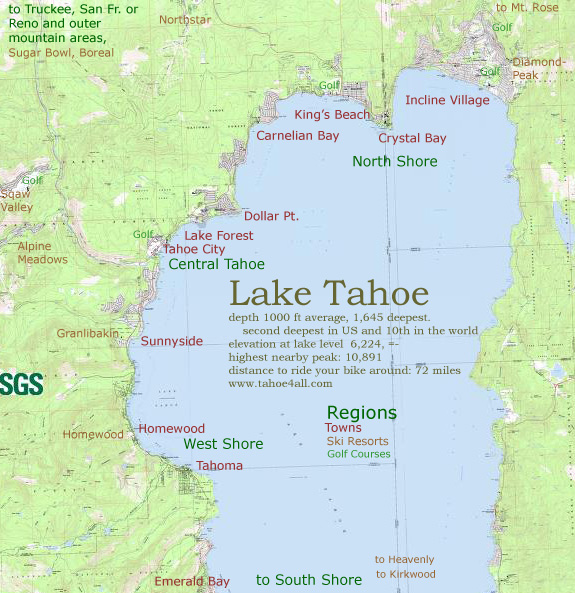 I'll be going back and rereading
all my research and the race reports
I saved when I first signed up for the race, gearing up for it. It's just going to be amazing (I hope!)
Any last minute tips, or things for me to remember from you seasoned vets would be greatly appreciated, as I'm definitely the kind of person to end up out there without some basic necessity :)
For now, I'm off to read some more, and enjoy an amazing dinner of my mom's unbeatable baby back ribs, corn on the cob, and homemade ice cream for dessert. Being on vacation is wonderful!