All Signed Up and Ready to Go!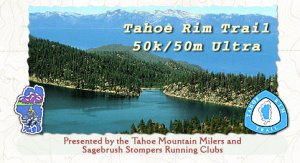 Event: Tahoe Rim Trail 50K/50M/100M Endurance Runs
Category: Tahoe Rim Trail 50K
Registrant First Name: A
Registrant Last Name: Bonner-Lyon
Registration Date: 03/29/07 08:14 PM
Gender:F
Birthdate:9/20/1985
Email:
Addygrl@Berkeley.edu
T-shirt size? Small
Number of Pasta Dinners? 2 ($24)
I agree, warrant and covenant as follows:
ALL ENTRANTS MUST SIGN WAIVER Waiver: In consideration of accepting this entry into this event, I undersigned, do hereby for myself, my executors, and administrator, waive and release any and all rights and claims for damages I may have or acquire against any beneficiaries, organizers, sponsors, advertisers, employees, and Federal, State and local government or private parties on whose property this event may be run, or any and all injuries suffered by the participant due to participation in the event. I am aware that races of these distances are extremely difficult and hazardous for even well-conditioned athletes under the most favorable conditions. I am physically fit and sufficiently trained to participate in this high altitude endurance event and assume all risks of such participation. The race covers difficult mountainous terrain and spans great extremes of altitude and temperature. I have been warned that I should not participate in this event unless: a) I am in excellent physical condition; 2) I have previously run endurance distances. I understand and agree that situations may arise during the race, which are beyond the control of race officials or organizers. These factors include, among other things, the fact that I may become injured or incapacitated in a location where it is difficult or impossible for the event's management to get required medical aid to me in time to avoid physical injury or even death. No entry will be accepted without signature.
A Bonner-Lyon
Aak!! I'm officially signed up for the 50k. There's no going back now :) And I couldn't be happier. The 'covenant' that I signed looks slightly intimidating (death?!?) but I'm going to put in the training. I'm going to get on those trails. I will be ready!
*smile*
I'm going to become an ultrarunner